Law Enforcement Records Management (RMS)
OVERVIEW
The ACISS Web Automated Records Management System (ARMS) is a complete records management solution. ARMS provides full incident-based reporting and electronic UCR and NIBRS validation and reporting. ACISS ARMS can easily be integrated with most existing Computer Aided Dispatch (CAD) systems and has features common to all ACISS Web modules. ARMS is built on top of our Case Management/Intelligence Reporting functionality, providing all of the core information gathering, management, and dissemination capabilities. Use of this core repository means that road units can now have a complete picture of the subjects they are encountering and their histories, in real-time, increasing efficiency, effectiveness, and above all else, officer safety.
FEATURES
UCR/NIBRS
Fully automated UCR/NIBRS validation and electronic submission.
Arrest Reporting
Allows for multiple arrested subjects, multiple charges per subject, multiple arrest locations, and different arresting officers for each charge.
Citations
Track traffic citations. Easily integrate with external or mobile ticketing systems.
Crash Reporting
Document accident reports and generate printable accident forms.
Field Interview Reporting
Easily document subject encounters in the field.
Property Reporting
Track lost/stolen property.
Pawn Integration
Processes pawn shop data, attempting to match serial numbers, owner added numbers, and property descriptions to those reported missing or stolen.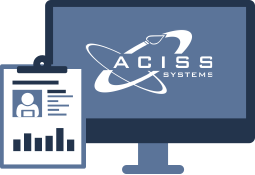 KEY BENEFITS
Save time with simplified UCR and NIBRS state reporting
Easily manage and report on operational resources by squad, unit, division, etc.
Automated case routing to investigative units based on offense hierarchy
Eliminate redundant data entry by leveraging common repository of subjects, addresses, vehicles
Easy integration with existing dispatch (CAD) systems